GEMINI OFFER HAS ENDED
0D.0H.0M.0S
Unfortunately this offer has ended, but we will be opening our doors again soon. Join our waitlist and get notified when we re-open.
Get Absolute Clarity About How to Start a Profitable
Side Project
Use our proven founder program to check off your most important todo list:
✔️
Break free from corporate overlords
✔️
Replace day-job income
✔️
Stop building someone else's dream
✔️
Become location independent
✔️
Build something that actually matters
Join our founders and create something awesome!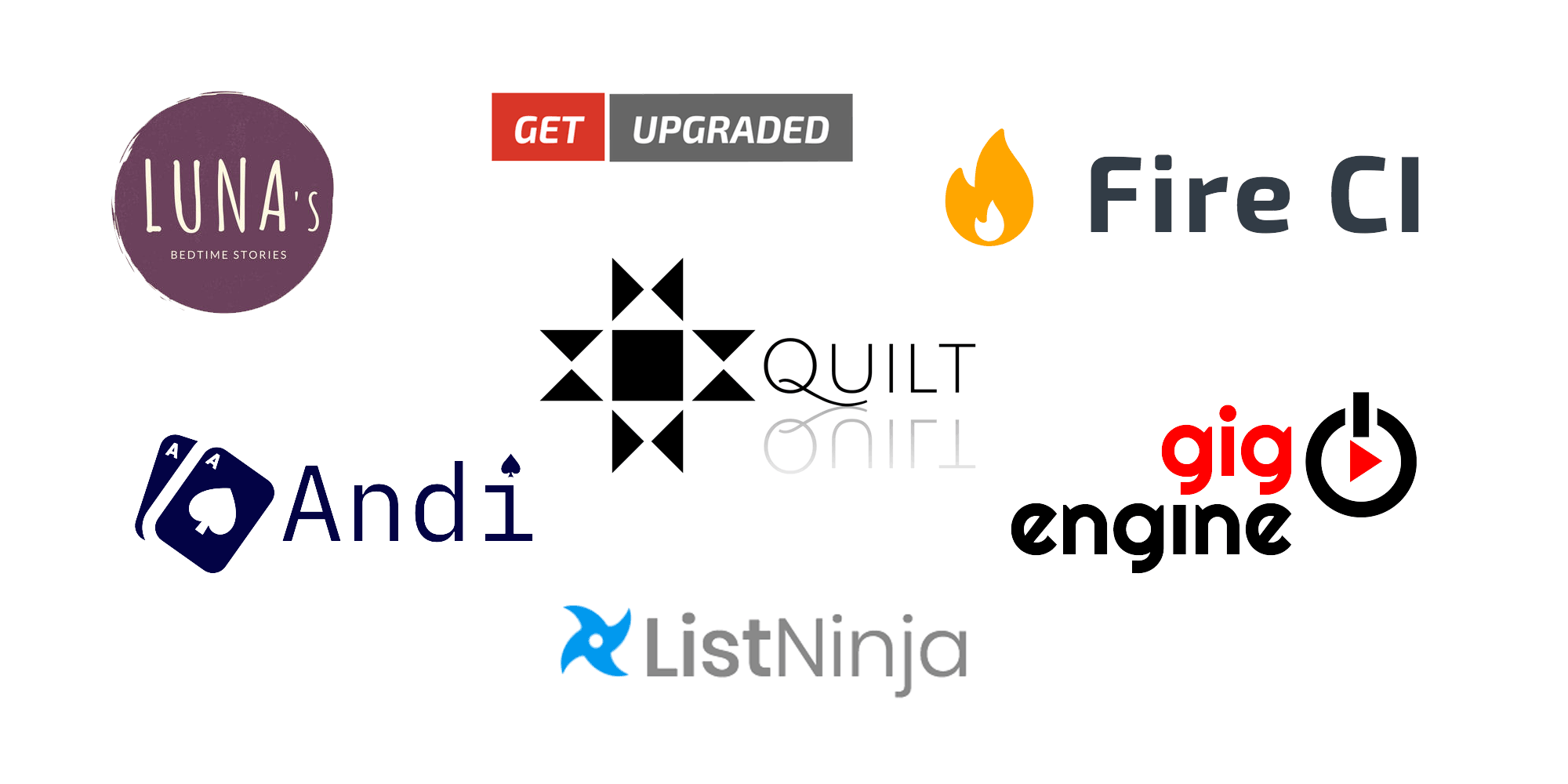 Founders love us at the Nugget Startup Academy
"For the first time in many years of trying to figure out how to monetize my development skills, Justin and this course have cracked it open for me. Honestly, I have not found this level of interaction and substance in any other course or community I have been involved with."
"The course is like a bright light in a dark cave. I went from trying lots of different random ideas as a regular Nugget member to my first $50 sale. This was made possible by following the exact steps laid out in the Academy."
"I was struggling to balance a full-time job and a side project. I don't know how the Academy managed to fix that, but it has. I would pay $297/month knowing what I know now, and seeing how it's playing out. It's worth every penny."
"I didn't realize it wasn't $250/month already. I was willing to pay that for 6 months, especially given how much I've been learning so far, so yeah, $100/month would've been a no brainer."
"The value I have received from the Academy has exceeded my expectations. I'm in a drastically better position, and succeeding in ways I never have before. I would never have known what I was doing and have the confidence to do it if it weren't for the Academy."
"I've been stuck on coming up with ideas but following the process I was able to generate 50+ ideas and narrow the list down to one to focus on. The course is well-structured, Justin is always there to help, I don't see how you wouldn't end up with a successful side-project if you do the work."
"The batch approach is very cool. The course helped me understand which of my 36 ideas was the right one to follow. I've already had external validation which has given me confidence to move forward."
"I've tried turning side projects into businesses in every way but the right way. Nugget is giving me the blueprint that I've missed on my own and fits in perfectly with a full-time job. Having access to Justin and a group of members keep me accountable and provides answers that weren't available before. The Academy is worth every penny and then some!"
"The Academy gives me exactly what I was looking for. Everything mentioned is practical, no bullshit theory. The knowledge is invaluable, and having the momentum tracker forces me to keep up the rhythm."
"Justin's ongoing advice as a mentor has been foundational. My app, List Ninja, was born in Nugget and is now being purchased by sales teams of all shapes and sizes. "
Here's why the Academy rocks!
You'll get one-on-one mentoring from experienced SaaS bootstrappers
We'll cure you of your shiny-object syndrome by keeping you on track
We'll get you past your perfectionist tendencies by keeping you moving
We'll solve your fear of asking for help by being so damn available
We'll stop you building before you validate by sheer force of education
We'll help you pick your right idea by relentlessly axing the wrong ones
We'll keep you moving with our small lessons, action points and nudges
Our process
is built on
first principles, mental models, logic and facts
Unfortunately this offer has ended, but we will be opening our doors again soon. Join our waitlist and get notified when we re-open.
Watch this 2 min video, look behind the curtain!
Join the Nugget Startup Academy for $4,997
Good news! The Academy is still in beta, so we have a one time offer for early adopters.
For a few days early adopters can lock in lifetime access for 14 monthly payments of just $97/month. That's only $3.23 a day, less than the cost of your morning coffee.
You get a full 30 day risk-free money back guarantee. We know you'll be thrilled with what you learn, but if you're not happy with the Academy for any reason you can cancel at any time, no questions asked.
The only risk you take is not building a profitable side business by missing this one time offer. Our final price will be $4,997.
Unfortunately this offer has ended, but we will be opening our doors again soon. Join our waitlist and get notified when we re-open.
GEMINI OFFER HAS ENDED
0D.0H.0M.0S
FAQ
Can I get a refund if I don't like the Academy?
Of course! We don't want to take your money if you don't absolutely LOVE what we do. So, contact us within 30 days of your first payment (at feedback@nugget.one) and we'll send it right back.
How do I cancel payments?
We know how much it sucks to deal with companies that try all sorts of shenanigans to keep you locked in. We hate that! That's why you can instantly cancel installment payments at any time by going to: Settings > View Plan > Cancel
Do I get instant access to learning material?
You will get access to Academy content on: Sun 14th Oct, 2018 @ 9:00am PST. We will use this lead time to match you into a batch with an even mix of founders (designers, developers etc).
Is this is a subscription?
Nope. It's a one time payment in the form of a payment plan. After you are fully paid up you will not be charged any more, and you will have lifetime Alumni access to all future platform updates.
See our roadmap here
.
Each offer seems more expensive than the last, will the next offer cost more than this?
Yes, as we become more proven and add more success stories we will move each offer closer to our target price of $4,997. That's why there will never be an offer better than this one!
Will I make friends with my 9 batch members?
For sure! It's worth keeping in mind this is a fully asynchronous experience and, as such, friendship building happens in slow motion compared to the real world. When you see founders you click with, you can start side conversations with them using Slack's direct message feature.
Will there be one-on-one mentoring and office hours?
Absolutely! Not only do you get full access to the rest of your class via a private Slack channel, I will personally work with you if you get stuck. Once you narrow down your ideas to a couple promising ones, you'll get paired up with an experienced mentor who will help you every step of the way. Our mentors are experienced SaaS owners with profitable businesses who volunteer their time to help people just like you get a profitable side business off the ground.
Is this a traditional incubator like Y Combinator or Tech Stars?
We love those guys! We have been heavily inspired by the Y Combinator batch model. Our aim is to foster long term relationships with our Alumni and create a similar type of founder network that we see in YC and other incubators. Essentially, we're bootstrapping a new kind of virtual incubator. We're just getting started, and as a Lifetime Alumni, you will be grandfathered into all Academy platform and content improvements.
Can you connect me with investors?
This is on our roadmap! Our main focus now is to get founders shipping profitable products. As our Alumni network grows, and as more founders ship great stuff, we will bring the right kind of investors in at the right time to talk to Nuggeteers.
Will alumni be able to mentor other newer members?
For sure! We've already seen how founders are helping each other. It's in our roadmap to build fully integrated sponsor and mentor functionality into the platform. This will enable sponsors and mentors to be able to see students full lesson and action history to get a deep insight into how they are getting on.
Will alumni be featured in a showcase?
Absolutely! When you launch and hit revenue we'll run a full case study and feature you as one of our successful Alumni. At this point we'll also ask you if you would be interest in becoming a sponsor for new founders.
Why is this offer called Gemini?
For the foreseeable future, each time we open the doors to let people in, the offer will be named after a NASA manned spaceflight program.
How do you handle my credit card payment?
We use the industry leading payment processor Stripe. Your full card details never touch our servers!
Do you accept PayPal?
Unfortunately, we can't accept PayPal directly, but if you have a PayPal debit card you can use that.
Unfortunately this offer has ended, but we will be opening our doors again soon. Join our waitlist and get notified when we re-open.
GEMINI OFFER HAS ENDED
0D.0H.0M.0S